Original Model: Handheld Sunshade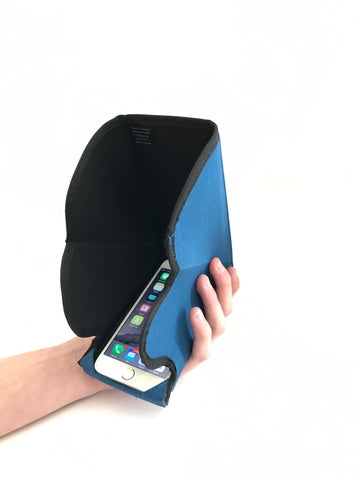 The Original Model  is Available in Two Universal Sizes. This model requires the use of your hand to keep the shade open and there is no opening for a camera lens. It has a unique, patented design that wraps around your phone to help protect from accidental drops. It is made of a durable and water resistant polyester.
Need Help On Which Universal Size is Right For You? 
Learn More
If you require a shade that is self supporting and has a camera window, then the newly launched 2019 model is the way to go. 
See it Now